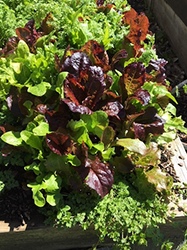 The sun shines on a gorgeous variety of lettuce soon to be on the menu in the Monastery dining hall.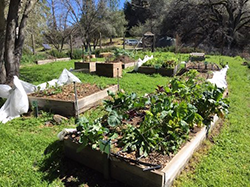 Following weeks of intense winter storms bringing snow, lots of rain and powerful winds, the garden now looks like spring has come. Although the sun is out, the temperature remains chilly.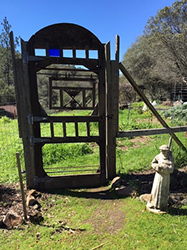 St. Francis welcomes those who enter the garden gate.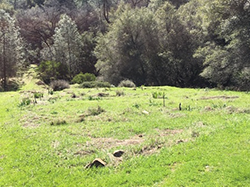 This open space is the location of the first Monastery Garden. The garden beds and the surrounding fencing have all been removed, leaving a lovely open space.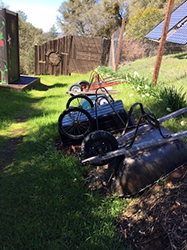 These wheelbarrows will be employed in preparing the garden for spring planting.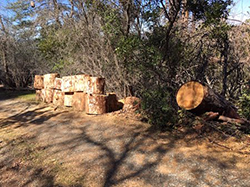 The big pine that fell across the driveway has been cut up to allow access into and out of the Monastery. There is another large portion of the tree on the other side of the road.