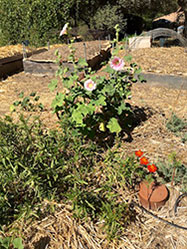 An oasis provides color in an otherwise dry, yellow garden at the end of summer.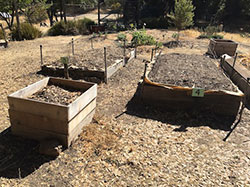 Several garden beds are "resting" after a busy summer.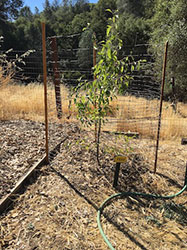 A fence offers protection to a little pear tree.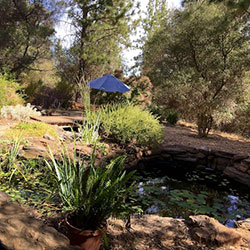 A summer umbrella provides shade for sitting on the hillside below the courtyard.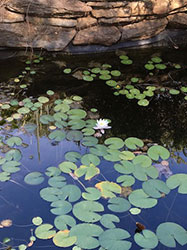 A gorgeous lotus blossom graces the surface of the courtyard pond.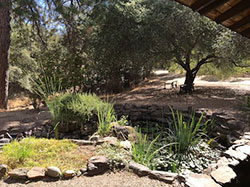 The courtyard oak stands watch over the pond.