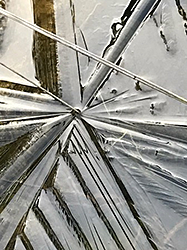 One night a hard freeze created an artistic pattern on the courtyard stream.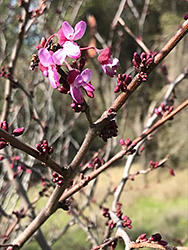 On the very same day that the ice designs dazzled on the courtyard stream, the first bud appeared on a redbud tree.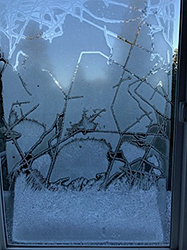 Another beautiful frosty pattern, this time on a window.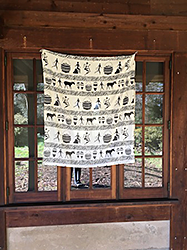 The Monastery has covered each of the windows with chitenge, an African fabric. This is to prevent birds from flying into the windows and injuring themselves.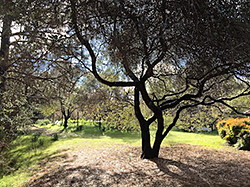 This beautiful oak tree in the courtyard was a young sprig in the early days of the Monastery.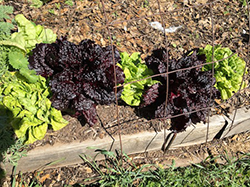 Some of the gorgeous and yummy varieties of lettuce in the garden.