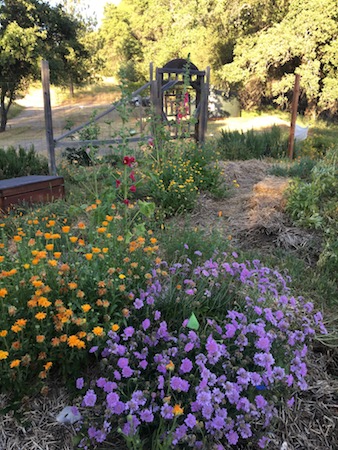 The blessings of spring are apparent in the colorful garden.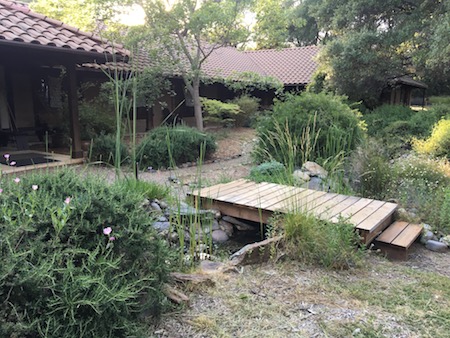 The Monastery Courtyard is beautiful at any time of the year.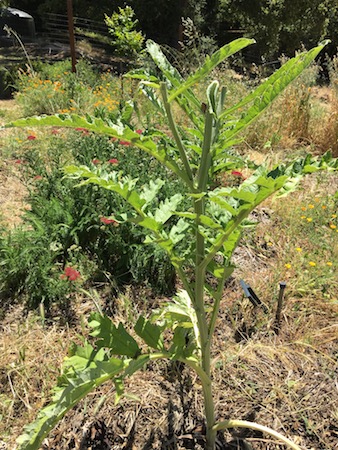 The artichokes have been cut from the two top branches of the plant.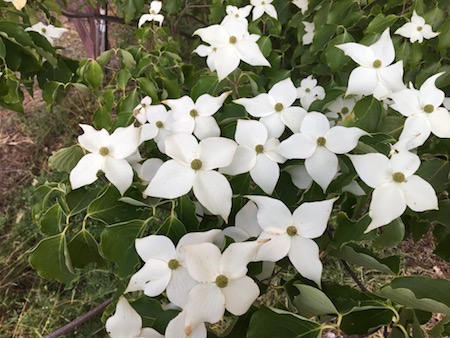 The dogwood tree is sporting lovely blossoms that almost look like doves in flight.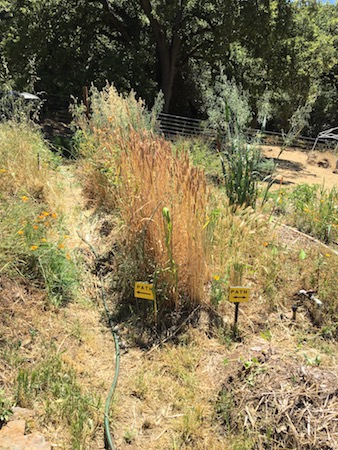 Benefiting from the great rainy winter, some volunteer grasses have grown tall and hearty.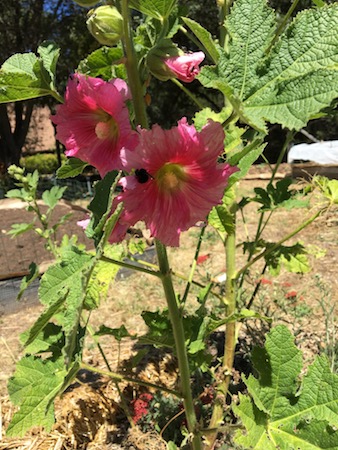 A large black bee is exploring a hollyhock.