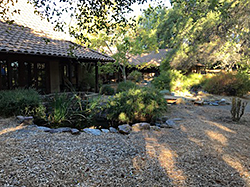 The peaceful Monastery courtyard on a winter's day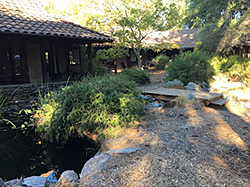 A little wooden bridge covers the courtyard stream.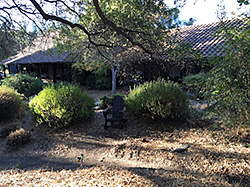 A quiet, secluded seat awaits an occupant at the courtyard perimeter.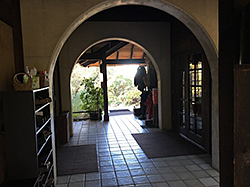 Arches grace the entrances in a Monastery building.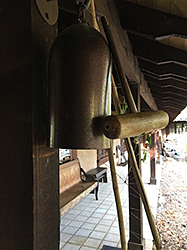 A bell and striker call diners to each delicious meal.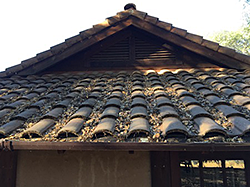 Slats at the peak of the roof of a Monastery building allow air to enter and circulate in the space above the ceilings. Wire mesh behind the slats helps keep small critters out, and mesh over the gutters prevents clogging from debris.