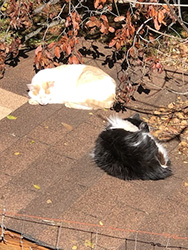 An afternoon nap in the winter sun; they do have a way of finding the best spots!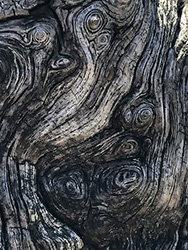 Perhaps "decaying" wood (an old, fallen oak tree composting) was one of Van Gogh's inspirations!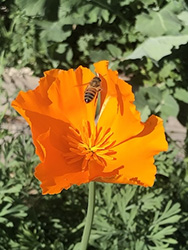 A bee casts her shadow on a vanguard poppy who alerts us that the garden will soon be awash in glowing orange.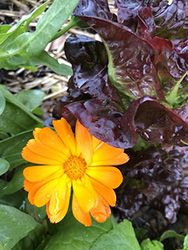 Companion planting in the garden makes for not only happy plants, but beautiful art.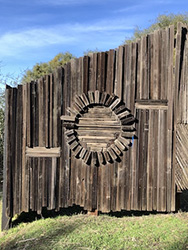 Speaking of beautiful art—the Monastery laundry fence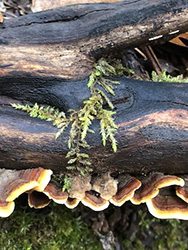 The myriad colors, textures, shapes, sizes of fungus this time of year are a delight.
Our new "weed-eaters" are far more pleasant to listen to and watch.