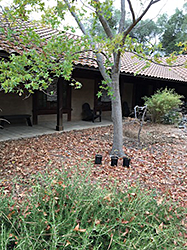 Fall leaves add some color and texture to this courtyard scene.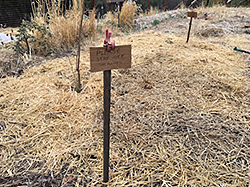 A handmade message in the garden lets visitors know that, even though it may not look like it, something has just been planted.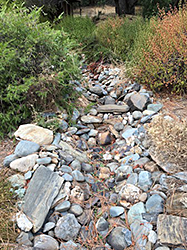 Stones large and small dot the dry courtyard creek bed.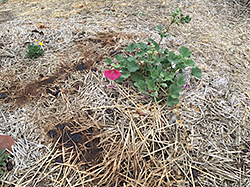 Undaunted by the change of the seasons, some little flowers bloom and add cheer to the garden.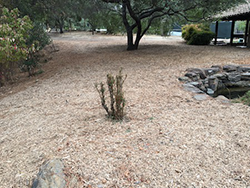 Mulch created during a recent work retreat covers part of the courtyard and helps prevent weed growth. Participants used a chipper to make the mulch from trimmed branches and downed limbs.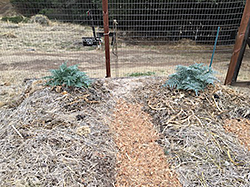 Asparagus plants are growing back, promising some tasty dishes in the future.