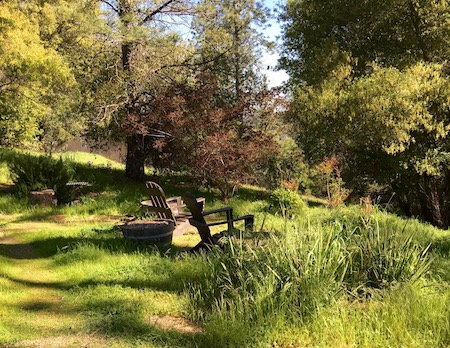 The courtyard sitting area demonstrates how the grasses have loved the abundance of rain this winter.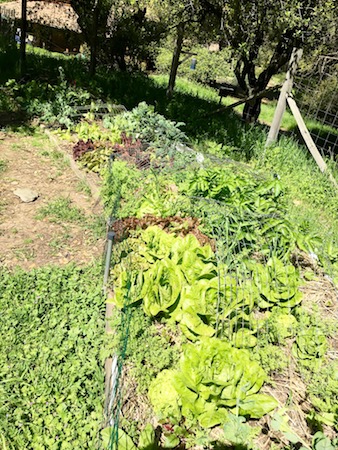 One of several healthy garden beds boasts a variety of lettuces growing side by side.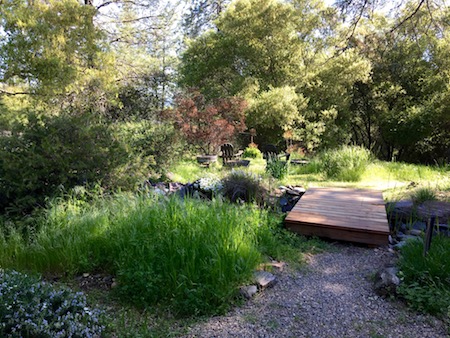 There's a sturdy new footbridge across the stream in the courtyard.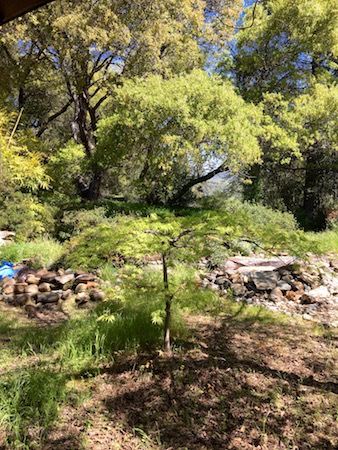 The delicate courtyard maple tree is almost invisible in the foreground of this photo.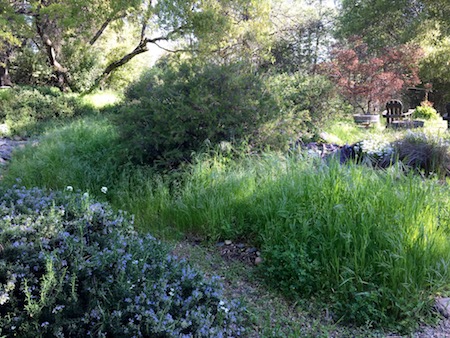 Rain followed by sunshine results in many types of happy plants growing enthusiastically.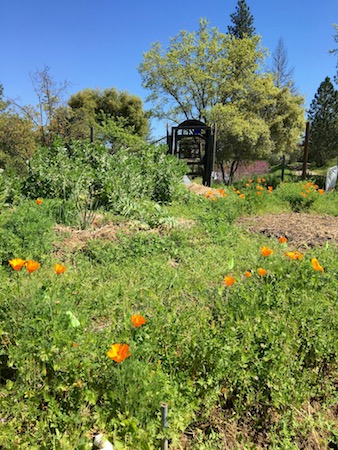 The first poppies of the year have arrived in the garden.