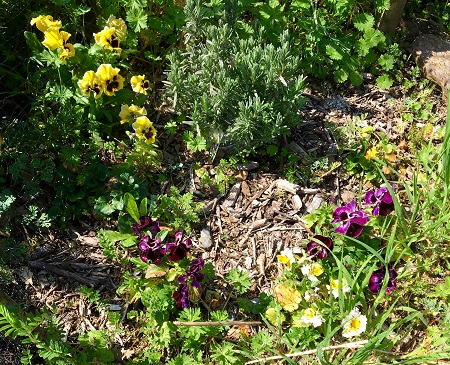 A sweet little cluster of pansies flourishes outside the garden gate.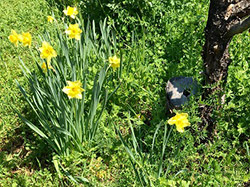 It's beginning to look like spring with daffodils in the garden.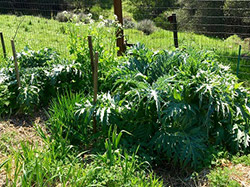 The two artichoke plants in the garden are growing and looking strong and healthy.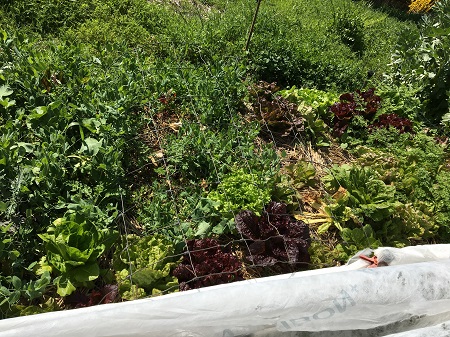 Yummy lettuce grows amid other plants in the garden beds.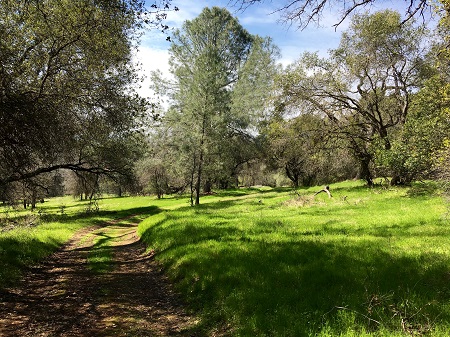 It's a beautiful time to be at the Monastery!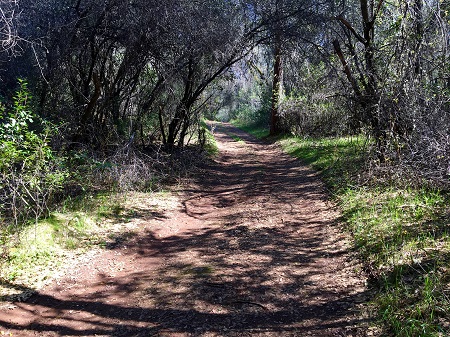 The lower road offers a quiet, shady place for a walk.