Local Meditation Groups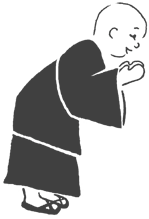 DESCRIPTION
Meditation is fundamental to Awareness Practice. As we sit, we train ourselves to transcend the habits of conditioned mental processes and bring attention back to the present. Download Nothing Happens Next (free) to get a feel for Zen Meditation Practice.
 
Sitting with Sangha is one of the most supportive ways to start and maintain a regular meditation practice. Facilitators, trained by Cheri Huber and the Zen Monastery Peace Center, offer meditation groups throughout the country.
 
Please email the coordinator of the group to schedule an orientation or for additional information. If you wish to attend a meditation group in your area and don't see one listed below, please send an email including your zip code to: information@livingcompassion.org.
CALIFORNIA
Murphys
San Francisco
Sebastopol
COLORADO
Salida
NORTH CAROLINA
Asheville
PENNSYLVANIA
Media
Contact Us
For general inquires or additional questions about Local Meditation Groups, email information@livingcompassion.org