Recording and Listening Training
Cost/
$120
Duration/
5 weeks

 
Group Schedule/
Fridays, 4-5:15 pm PT
September 22 - October 20
Registration closes when a class limit has been reached.
 
 
Requirement/
A recording device separate from the phone used for the call, unless you use an app that allows you to be on the call and record simultaneously.
Format/
Conference Call
Refunds/
Non-refundable after registration closes.
If you miss a class/
If you are unable to attend a scheduled session for any reason, please provide at least 24 hour notice. Classes that are cancelled or missed must be made up. Since the curriculum is iterative, we ask that you purchase a make-up session at the cost of fifty dollars.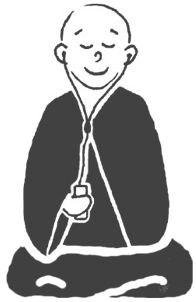 "The quality of your life is determined by the focus of your attention." --Cheri Huber
The Tool
Recording and Listening is a simple and powerful tool that assists us to clarify what we want in life and realize that life by training the attention.
Within any human experience, from elation to despair, we can learn to access and receive guidance from the wisdom, love and compassion that is our authentic nature, and live the life we want. This tool can be used to work with any issue, from developing a regular exercise program or nourishing lifestyle, to overcoming addictions, by-passing procrastination, or letting go of anxiety related to, anything. For more information about the R/L practice visit www.recordingandlistening.org.
THE TRAINING
This highly engaging course includes recording and listening exercises in each class, interspersed with time for questions and processing experiences. Outside of class there are fun, timely, and specific assignments that have practical applications that build confidence and mastery of the Recording and Listening practice.
How it Works
Five weeks, one class of 75 minutes
Virtual group