True Reflections
Cost/
$125
Duration/
6 weeks

 
Group Schedule/
Mondays, 4:15-5:15pm PT
September 25 - October 30
Registration closes when a class limit has been reached. 
 
Requirement/
A recording device separate from the phone used for the call, unless you use an app that allows you to be on the call and record simultaneously.
Format/
Conference Call
Refunds/
Non-refundable after registration closes.
Pre-requisite/
Introduction to R/L.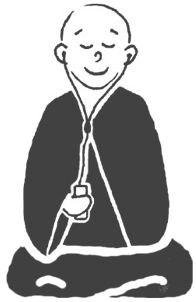 DESCRIPTION
The Friend and I have become
Like two giant fat people
Living in a tiny boat.
 
We keep
Bumping into each other
And laughing.
–Hafiz  
Journeying through life in friendly association with Wisdom, Love and  Compassion is not just the stuff of mystical poetry. With an R/L practice it can be our reality.  If we're like most conditioned human beings, our constant companion is egocentric karmic conditioning/self-hate, a miserable, bitter, bored, naysaying, anxious, spiteful, resentful, malicious, punishing, know-it-all that harangues, hates, laments, judges, criticizes, condemns, blames, or finds fault with us and the circumstances of our existence. But we don't have to go through life saddled with a relationship we'd rather not be in. When we stop attending to the voices of ego, we are here, present to Presence, having Hafiz's experience of a friendly universe. As the Guide says:  
In making the journey, we realize that the Beloved we seek is not the "other." In fact, the "happy ending" arises in each moment when "the barriers to love" fall away and the illusory distinction between lover and beloved dissolves into simply loving.   
R/L can remain just another tool in our practice tool kit, but if we bring all of our lives into Recording and Listening, we unleash the true magic of this practice, its ability to bring about an alchemy in seeing and being True Nature.  
True Reflections is a six-week virtual training in cultivating Attention on Awareness. Through in-class drills and homework assignments, we'll learn to cultivate the friendship of a lifetime that will support us through the undulations of a human existence.